Kudziwa means "knowledge" in Chichewa – the most widely spoken language in Malawi. The Kudziwa Center for Knowledge, currently under construction and set to open in September 2020, will serve as the first community building of its kind in the region. The building will host the educational programs of RiseUp Malawi, a non-profit focusing on at-risk children and youth in the Mangochi region of Malawi.
The primary purpose of the center is to provide space for RiseUp's growing educational programs for youth & their families: a free, after-school youth entrepreneurship program, a music program, secondary school scholarship opportunities & a farming training program for parents.
The center will need electricity to provide light in the classrooms, charging stations for laptops and PC's, outdoor security lighting and additional appliances for future activities (such as a pop-up medical clinic or a crafts market).
A regional electricity grid reaches the area of the center, but with regular outages and a growing population, uncertainty about the (future of) power supply makes this an undesirable option for powering the building.
The center is located in the Mangochi region, where it will serve 22.000 people across 6 villages.
"
Solar-powered electricity will improve education in this region of Malawi.
"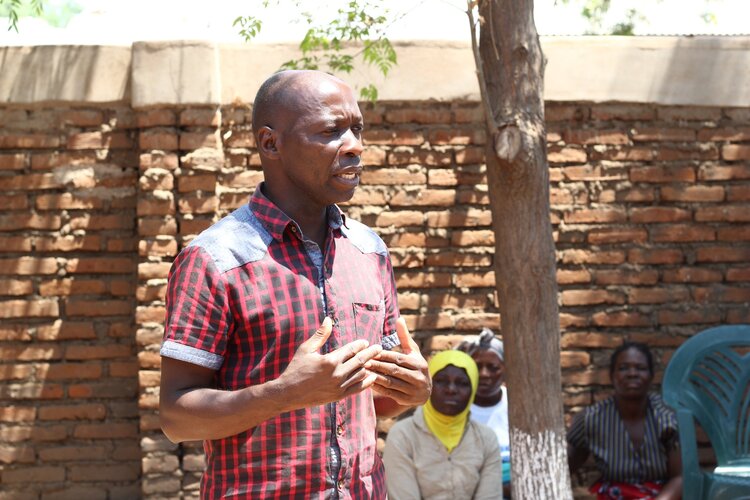 Hudson – Director, RiseUp Malawi
"Solar panels on our roof will provide us with electricity we need for teaching our youth. Being off the grid will make us independent of outages and other grid issues."
Solar power as the solution
Solar + storage will provide clean, long term, stable electricity for the center and its purposes. Electrification of the building will help enable essential teaching and education for the youth in the community around the center.
Your gift, no matter how small or big, is a step towards the realization of a solar power system for the Kudziwa Center for Knowledge, enhancing the ability to educate, empower & inspire youth in southern Malawi.