About the Orphanage and our aim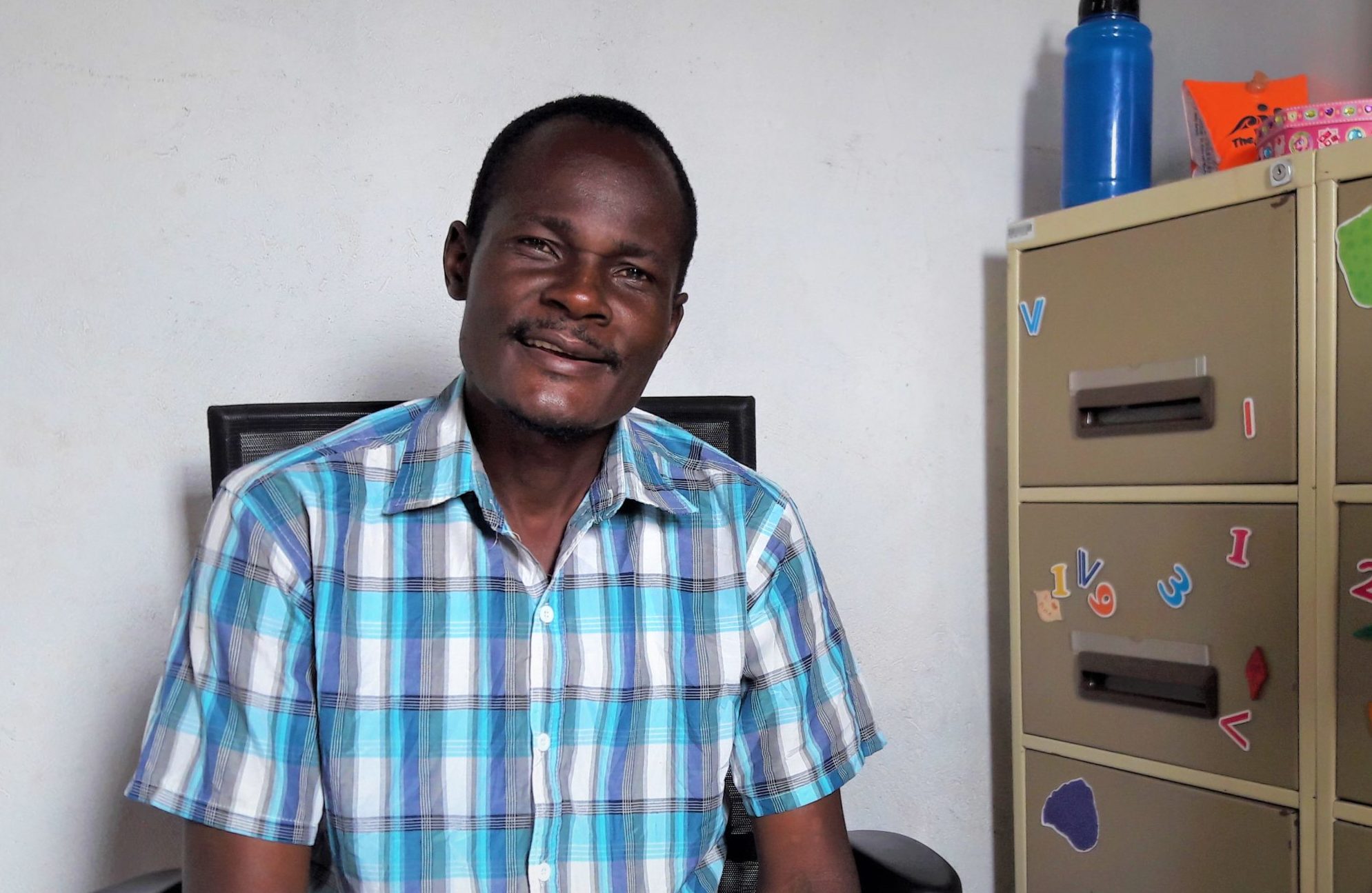 Bezzel – Founder of 'Street Wise Orphanage'
"Water and light (electricity) are the main challenges we face in creating an environment for these and future children to safely grow up and learn in. It would be a dream come true to have this."
It is evident that electricity will make a significant difference in the lives of the children at the orphanage. Not only the ones taken care of today, but also the children who will be welcomed in the future. Since a reliable grid connection is not in reach, solar power can provide a solution to both problems described above. The aim is to implement these solutions in two steps, each of these crowdfunded separately.
Step 1: Solar powered water supply
The projected solar powered water pump can pump an average of 15m 3 per day. Plumbing works will be carried out to create taps in different points of the building (toilets, showers, kitchen and entrance). A water tank is included to ensure sufficient water is available after sunset. Besides the above, a small kiosk will be built to sell water to the villagers, creating a modest but stable stream of additional income for the orphanage.
Step 2: Solar powered lighting and more
A solar system in combination with battery storage will generate electricity for lighting in the different rooms at the orphanage, security light outside, as well as for a fridge and laptop. Electrical infrastructure will be installed and power sockets implemented where this is relevant.
You have the power to make a tangible difference. Each donation, no matter how small or big, is a step towards a significant and long term impact on lives of the children growing up at the orphanage in Mwambakanthu.