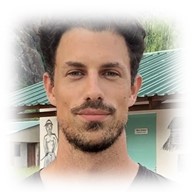 From an early age, I have been fascinated by solar energy. After more than 10 years in the industry I hold a firm belief in the potential of this energy source. Where electricity is a commodity, solar power is key to the energy transition. In places where electricity is not for granted, the value of solar power is of a different category: it can profoundly impact lives and empower people and communities to develop.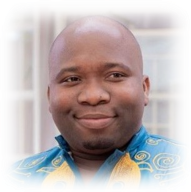 Growing up in Malawi, I've seen with my own eyes the difference that electricity makes for our poorest communities. As a Project Manager, I apply my experience in several areas of community development and contribute to the assessment as well as the monitoring of local projects that we empower through solar energy.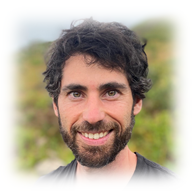 After some years of international experience in the industrial sector planning and building manufacturing plants, the time came for me to use those skills and my energy to make a positive impact for our society. The sun is shining everyday and it is one of the most powerful natural sources, why not using it to respect our precious planet and to bring electricity where it is needed most?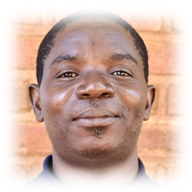 Solar energy has a greater part to play in the sustainable development in rural communities. Over my work experience I have witnessed how communities have transformed socially and economically due to their access to solar electricity. I'm glad to fulfil my desire of impacting less privileged communities as part of the Sopowerful team, by providing access to electricity through solar systems.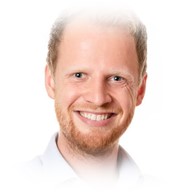 Since 2010 I have been active in the solar industry and I've had the privilege to support the development of many markets worldwide. One of my passions is to help businesses and authorities in their transition from fossil to renewable energy sources, in particular solar power. It is encouraging and powerful to see how we can truly impact communities in need, by providing access to electricity through solar power.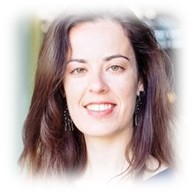 Having worked for years in Africa on projects related to infrastructural development, I have experienced the many ways in which people are resourceful and innovative. We support these human strengths by making basic solutions available, which will enable people to develop a more sustainable future for themselves and their communities. That is why I strongly believe in the approach of sopowerful.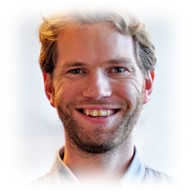 Like many, I hope to leave the world in a bit of a better shape from when I found it. In my working life this has led me to work in the solar industry, after which I've focused on social entrepreneurship in East Africa for the last few years. What I love about sopowerful is that we strive to support existing social initiatives through the power of off-grid solar energy. It empowers the work of great organizations and individuals, amplifying their impact by just adding that crucial component of stable energy supply.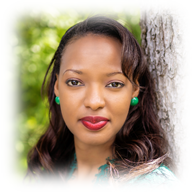 I was born in Burundi and grew up in the Netherlands. Being a volunteer here is a great opportunity for me to give back to communities in need and to help future generations. My father was active in the renewable energy sector in Burundi and his work has made a great impact on many people until today. Seeing this, I strongly believe that Solar Energy can play a central role in closing the gap in Africa's shortage of electric power and the related challenges. With Sopowerful we address the needs of remote villages where electricity is a necessity, not a choice, and I am more than happy to support this mission.
Growing up in Malawi I have learned to combine an entrepreneurial mindset with a broad set of skills. Monitoring and evaluation is an important part of any project as it is meant to ensure that the objectives set out in the project are being implemented well and have been achieved. Driven by a desire to bring meaningful changes in the lives of the underprivileged, I am motivated and glad to join Sopowerful to help ensure that the impact of our sustainable energy projects is achieved and monitored.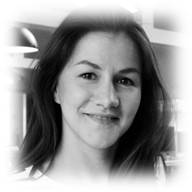 While traveling the world, I discovered how beautiful and fragile our blue and green living planet is. That's why I am driven to make the world a little bit more sustainable and futureproof every day. In my working life this has led me to start my own business to help other companies become more sustainable. I also want to put my experience to use for important non-for-profit initiatives. What I love about Sopowerful is the immediate and life-changing impact we make. I am proud to support Sopowerful with my expertise and knowledge, specifically in the area of impact (measurement) and reporting.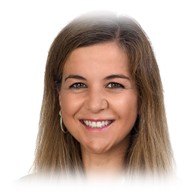 My passion for traveling took me around the world seeing how life is different depending on the angle from which we look at it. With deep curiosity I traveled to the heart of Africa in Malawi, a place of endless need, but also great potential and infinite beauty. There I learned first-hand what Sopowerful was doing to bring electricity to places where it changes people's lives in such a profound way. That this can save lives and infinitely improve people's opportunities. I thought it was a fantastic project that teaches us how renewable energies can help where it is deeply needed. For this reason I decided to volunteer and put my knowledge as a computer engineer at the service of a project that causes a direct and unparalleled impact on the hearts of Africa.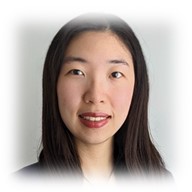 Since I first studied Environmental Science in my I have developed a strong interest in sustainability, climate,natural resources and biodiversity conservation and management. In addition to my studies, I have gained workexperiences in the environmental sector (e.g. marine and fisheries conservation, sustainablehospitality, renewable energy) along with marketing and communications.I'm fascinated by how Sopowerful supports local communities in some of the less economically developedcountries and increases their opportunities for development through the application of solar energy.For me, volunteering with Sopowerful is a great opportunity to contribute and apply my acquired knowledge and skills.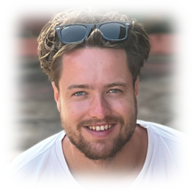 One of my major passions is renewable energy and currently I am working on developing offshore wind farms. I also have experience with in solar energy, and supporting Sopowerful and our strong vision is something that excites me. I've just come back from living and working in West-Africa, so I have tangible experience in the importance and nuances of Sopowerful's work. I'm happy to contribute wherever possible, starting with some of my time, skills and network.

As a controller I play an important role in the control and optimalization of financial processes. With a sharp eye for detail and a passion for numbers I always make sure that an organization is financially healthy. I'm keen to apply my professional experience to support Sopowerful's financial administration, contributing to our mission to support local initiatives with better healthcare, education and water access, for the least privileged among us.