Mwanga Health Center: let's bring and end to 5 months without power
For the last five months, Mwanga Health Center has been without electricity and clean water. An impossible situation for a facility over 17.000 people rely on in the Phalombe district of Malawi.
Will you join us to make a difference here?
Make this change happen with us!
(For further details scroll down below the donation form)
The overall goal of this project is is to drastically improve the situation at this Health Center, directly contributing to the health and well-being of the 17.000 patients that rely on this facility every year.
Stable electricity will enable services such as Out-Patient, Maternity Services, Antenatal Clinic, HTS Services, Under Five Clinic, ART Clinic, TB Clinic and Cervical Cancer Screening.
Electricity is needed to power (security) lighting, fridges for maintaining the cold chain of medication and vaccines, PC's, as well as laboratory- and other appliances.
Running water is vital for hygiene at the center for washing of hands, showering, and drinking, as well as during deliveries at the maternity wing.
All in all, the Center needs 40kWh per day for its normal operations.
The electricity part of the system will consist of a 18 kWp solar system and 38.4 kWh of battery storage.
The water supply part of the project includes an electric AC water pump powered by 1kWp of solar modules. The existing water storage and pipeworks have been assessed and don't need replacement.
Mwanga Health Center is located in the Phalombe district, in the southern region of Malawi.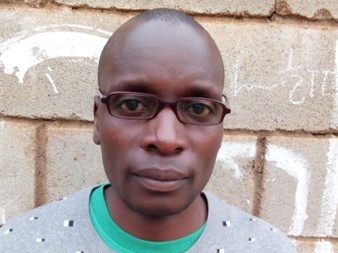 Justice Kaluvi – Manager at Mwanga Health Center
"It has been such a long time now that we could operate normally. The solar system will finally be pumping water for the facility as well as lightening, use of oxygen concentrators, hence making work easier in the Labor ward, Out Patients Department and Emergency room. And also the solar will contribute to security."
Make this happen with us!
Your support, no matter how small or big, will make a difference. 100% of your donation is used for implementation of the system.