About Mua School for the Deaf
Some of us can't hear. Take a second to imagine the challenges, even more when it is dark and there is no light to communicate in sign language. These and other challenges are very real for the 185 deaf children that attend this special school. Stable electricity and reliable water access will help overcome these challenges.
Will you join us to make a difference here?
Make this change happen with us!
(For further project details scroll down below the donation form)
The school provides education to the 185 children, with an age up to 25 years old. The children live in six hostel buildings very close to the school and don't just learn 'regular' subjects, but also life skills such as cleaning. The absence of reliable electricity is a key problem, as not only communication (sign language) becomes impossible in the dark, but understandibly the children also feel a lot less safe without light.
Access to water is vital for hygiene (washing of hands, showering) and drinking water for the kids. Currently water is obtained at a borehole outside the premises, which is time-consuming but, more important, not always a safe activity, especially for the girls.
Electricity is needed to power lighting in the hostel buildings, as well as a large fridge in the hostel kitchen for conservation of food. Besides this, three freestanding solar lights will be implemented on the premises, for security purposes.

The boarding school is located in the Mua area of Malawi.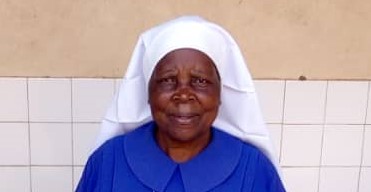 Pauline Mpingo – Matron Mua School for the Deaf
"It's always challenging for the students to communicate during the night. It's even worse for children under 10 years of age: they cry and they don't feel safe, but with the coming of solar electricity this will change. Children will be able to continue with their studies overnight. Same with the water: once the water system is in place students there will be more hygiene and they don't have to go outside the campus for the water, which can also reduce the risk of getting Covid."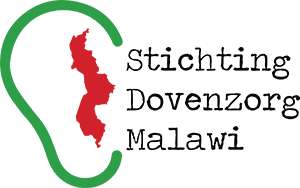 Cooperation with Stichting Dovenzorg Malawi
For this project we team up with Stichting Dovenzorg Malawi, a Dutch foundation that supports this and other schools for deaf children in Malawi.
Solar energy makes a better life possible for the deaf children in Mua, by enabling:
Reliable water supply
We aim to address the water issue with a new, 60m deep borehole within the premises, a solar powered water pump (1.5kW) will feed a 10.000 liter water tank, from which the water is directed to every building.
Uninterrupted electricity
The 2kWp solar system and lithium ion battery storage (5.6 kWh) will be sufficient for meeting the (quite straight forward) electricity need at the hostels.
Make this happen with us!
Your support, no matter how small or big, will make a difference. 100% of your donation is used for implementation of the system.