Tamkeen is a local organization in Lebanon, which provides education for Lebanese and refugee children. Education, just like other essential parts of society, are under pressure in Lebanon due to the ongoing financial and energy crisis. By applying solar power, we can make sure that Tamkeen School remains open and over 750 children can continue to learn and receive education every day.
Will you join us to make a difference?
Make this change happen with us!
(For further project details scroll down below the donation form)
Reliable electricity through solar energy will enable the Tamkeen school to remain open in the current times of crisis in Lebanon. Over 750 Lebanese and refugee children receive teaching here every day, a key to their education and a motivation for hope for their future. Part of the lessons involves the use of laptops and tablets, for the educational programs created and provided by Thaki.
The electricity generated with a 7kWp solar system and stored in the batteries will be used for lighting and the equipment at the school. In particular the 'computer lab' will be benefitting from solar power, as the laptops and tablets used here cannot be used or charged without power.
The school is located a bit more than an hour drive from Beirut, in the town of Sawiri.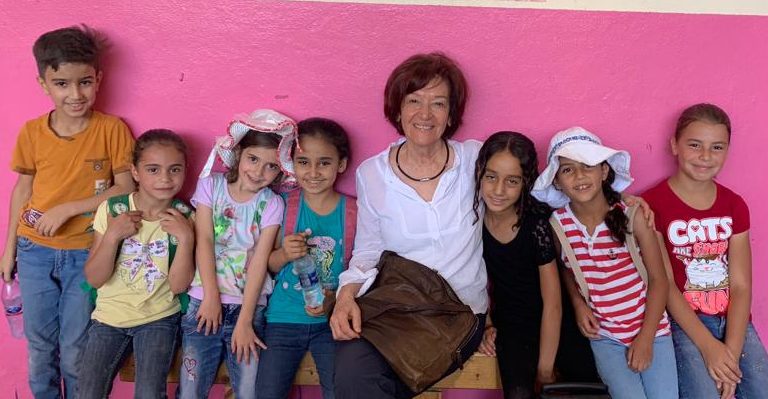 Salwa –

Director, Tamkeen
"Solar energy for schools is not a luxury. It is about children being able to attend classes in the absence of electric power supply and scarcity of fuel in Lebanon now"

For this project we are closely cooperating with Thaki, a Dutch foundation with the mission to empower refugee and vulnerable children to learn and thrive through electronic educational tools.
Make this happen with us!
Your support, no matter how small or big, will make a difference. 100% of your donation is used for implementation of the system.